At Pete the Plumber, Inc. we only hire plumbers, apprentices, and helpers that we would feel comfortable sending to our home so we can feel comfortable sending them to yours. We would like to introduce you to our staff.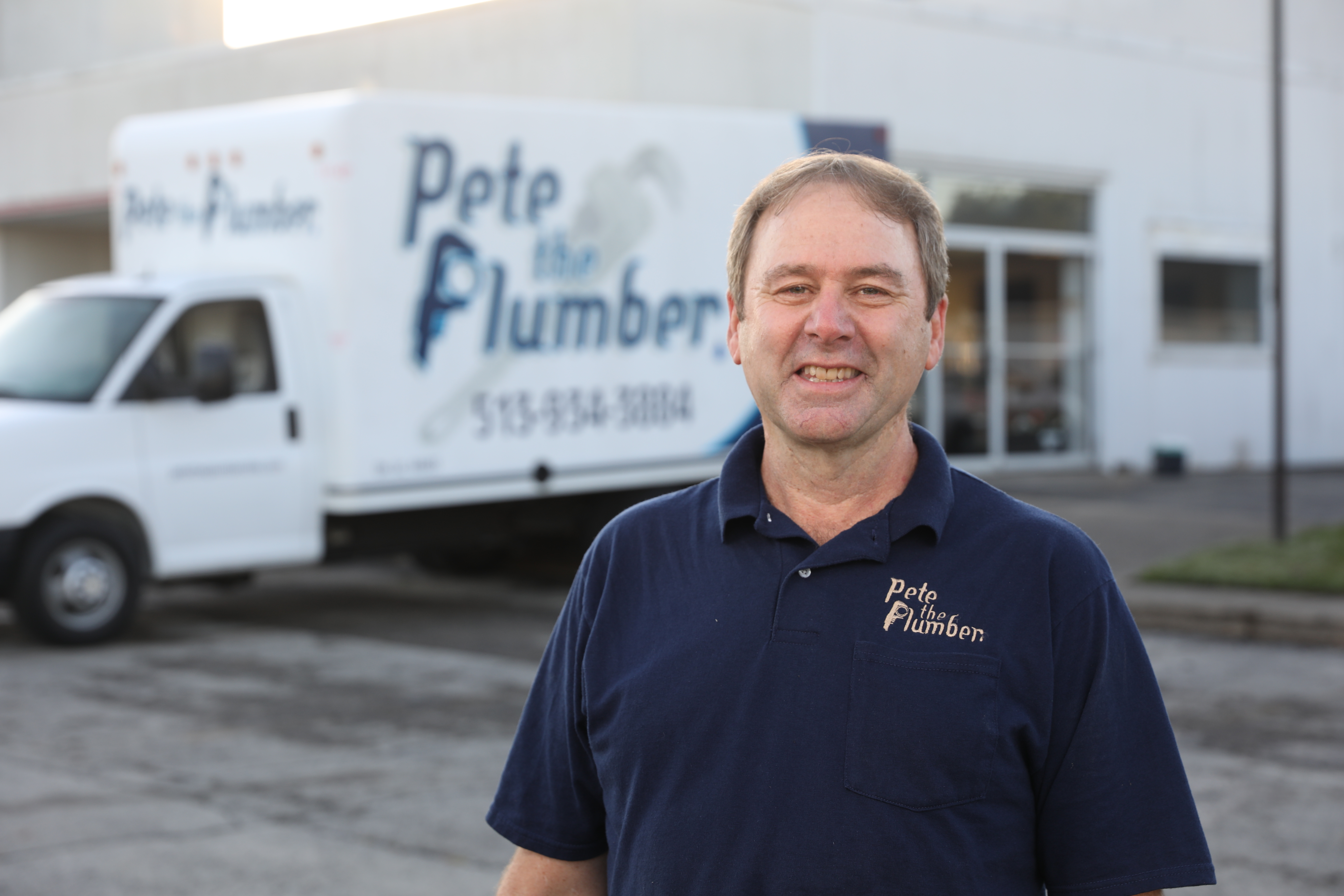 Pete St Jean
Pete has over 29 years of plumbing experience in all phases of plumbing including commercial and industrial construction, residential construction, both residential and commercial service and repair. From building hospitals, schools, office buildings and homes to simple household faucet repairs and drain cleaning, and everything in between he has done it all. 
Outside of plumbing Pete loves spending time with his grandchildren, enjoys hiking, skiing, loves hockey, especially his hometown Boston Bruins and his #2 favorite team the Columbus Blue Jackets. He enjoys being a business owner with all its challenges and benefits and he doesn't know where he would be had God not brought his lovely wife Amy into his life.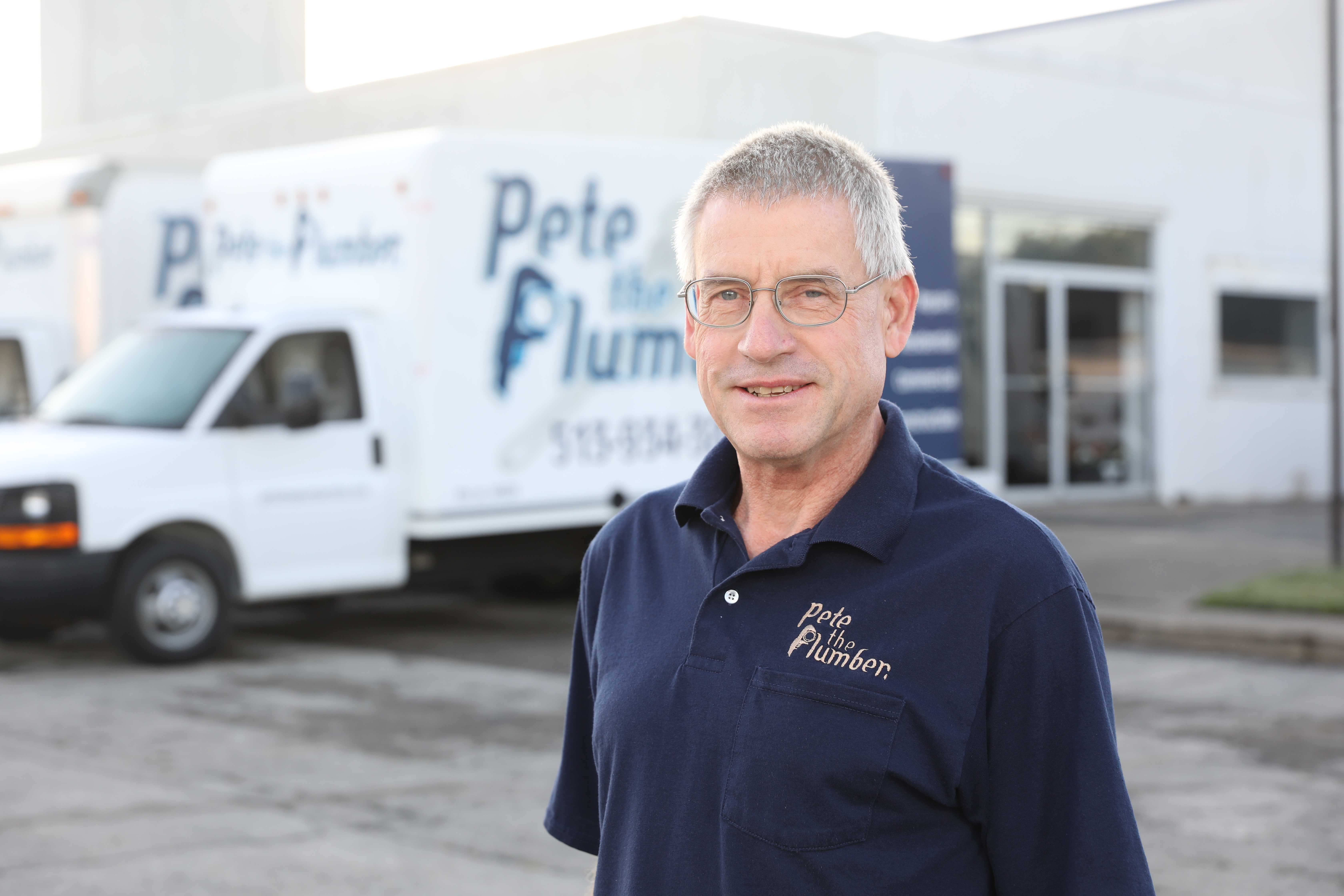 Mark Vincent
Mark has been plumbing for over 40 years. His father was a plumber and even as a boy Mark always wanted to be by his dad's side working with him and helping in any way he could. He has done everything from commercial and industrial construction and service work to residential new construction, and has spent the last 7 years with us here at Pete the Plumber Inc. doing mostly residential service and repair. There's very little in this trade Mark has not done! His attention to detail is second to none!
Mark has a great sense of humor and can rarely be taken seriously. Outside of plumbing he thoroughly enjoys his time with his grandchildren and family. He is an avid drag racing fan, loves to ride his bike, and was a longtime volunteer fire fighter. His son Kyle is now a full time fire fighter in the Dayton area. He has one of the most amazing garage set ups around and when he's not at work he's most likely tinkering in his garage while listening to classic rock or classical music.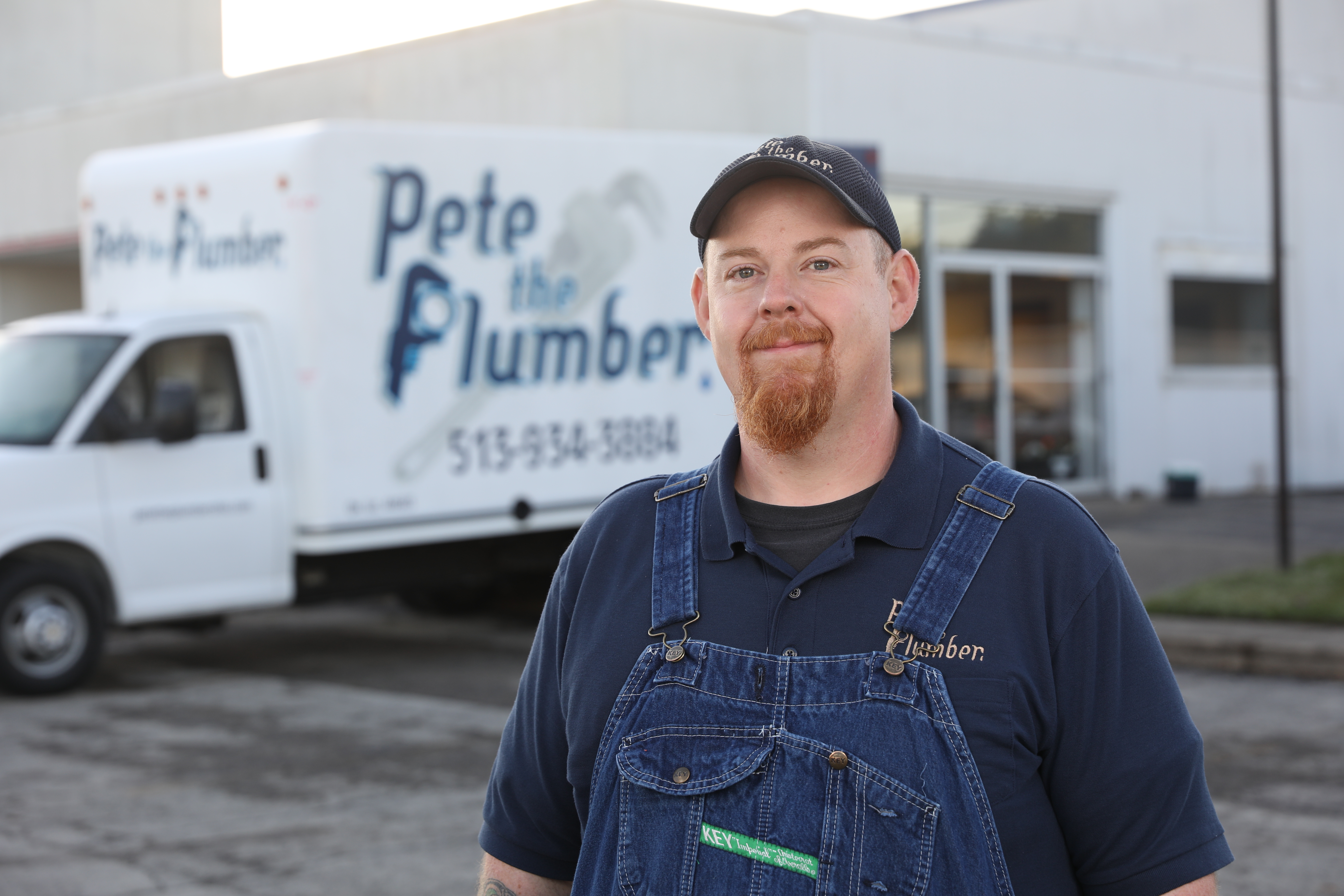 Adam Lewis
Adam has over 17 years of plumbing experience. He has experience in commercial and industrial construction, residential construction, both commercial and residential service and repairs. He has done it all from the underground up. He can run back hoes and excavators, has been a plumbing foreman on many types of projects. He works well with apprentices and is very patient as he teaches them. He has become a very important part of our team here at Pete the Plumber Inc.
Outside of plumbing Adam loves country living. He and his wife live in Adams County Ohio and enjoy gardening(in which he generously shares the fruit of his labor with us), motor sports, 4 wheeling, and driving his Jeep through the old hill trails of Adam's County. He enjoys his time with family and friends and spending a sunny day tubing down a river is his idea of a good time.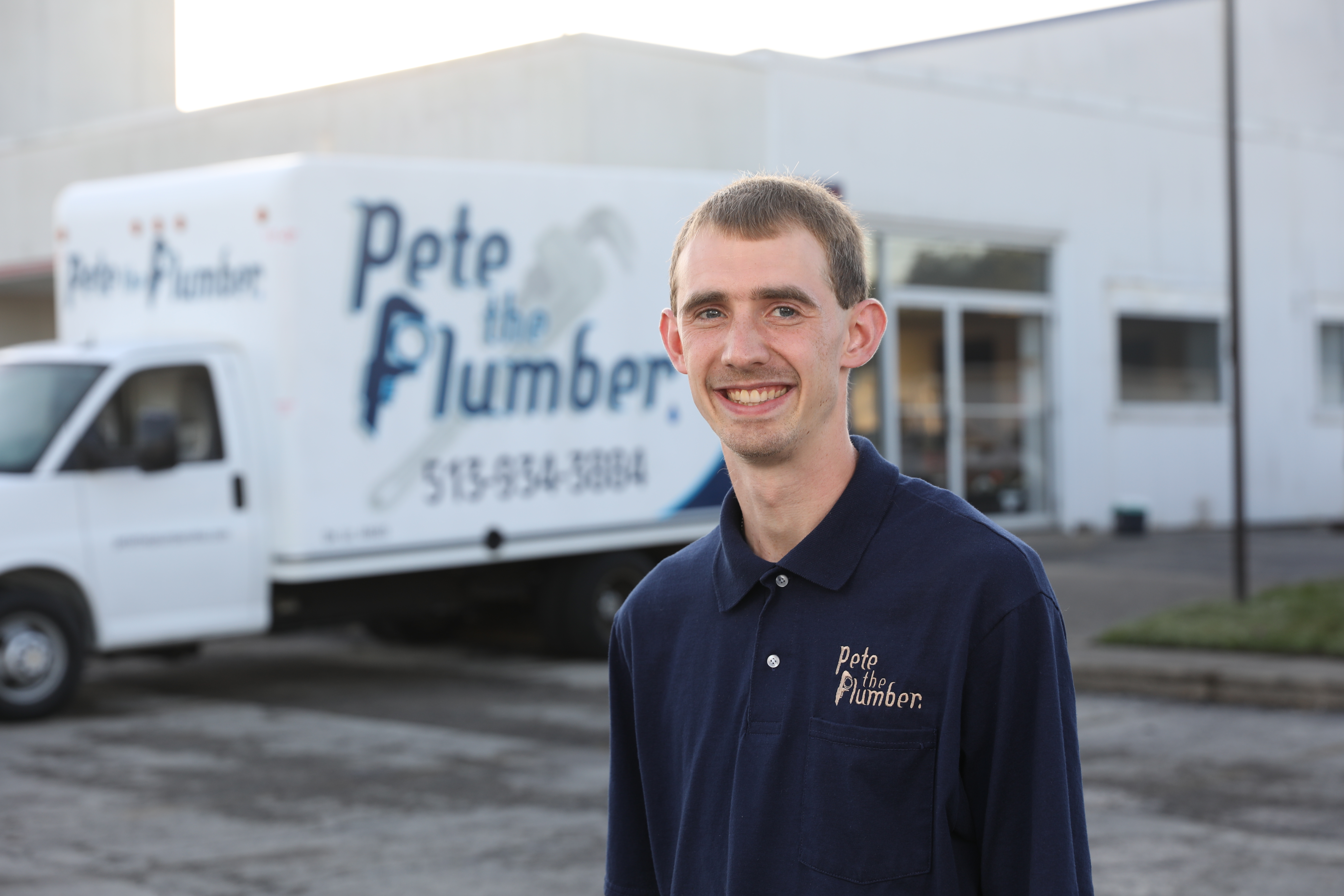 Sam Slaughterbeck
Sam is an extremely likable young man who just started his plumbing career in August of 2019. He is an amazing young man who seems to get a thrill out of life's challenges. He had no experience in any trade work and he comes from a family of computer geniuses. He has, with complete confidence, stepped way out of his comfort zone and decided to go all in on making a living with his hands in the trades. He has not blinked an eye at any challenge we have thrown his way and in a very short time has proven to be a key part of our team. The plumbers love working with him!
Outside of plumbing Sam is a musician, an actor, and has been a long time worship leader at his church. He likes sports, and is an avid Ohio State football fan. It was expected growing up in a household where both parents are OSU graduates! He enjoys hanging with friends and family, going to Cincinnati Reds baseball games, going to Christian music festivals and concerts, hiking, Frisbee golf, and is an absolute computer wiz!
Amy St. Jean
Amy went to college for accounting at Ohio University. We won't tell the year she finished because you just don't say such things with ladies. Her first accounting position out of college was at an insurance agency in Cincinnati and she has been in the accounting field ever since. You've heard of the "Terminator", well around here she's the "Administrator". She keeps us in line and truly transforms our chaos into order. She does so many things around here and everything she does is incredibly detailed, precise, and efficient. She is by far the most responsible person Pete has ever met.
Outside of work Amy loves to spend time with her family and particularly her young grandchildren. She likes to travel, loves to hike, swim, enjoys being in the mountains, and at the ocean. She loves horses and thinks YouTube is one of technology's best gifts.